Smart Water Heater And AC Switch – 20amps – White
Smart Water Heater Switch
20 Amps Smart Switch
Smart AC Switch
Wifi Switch
Smart Lighting
Remote Lighting
DIY
Home Automation
Google Home Compatible
Alexa Compatible
Smart Wifi Water Heater and AC Switch, 20Amps (White Colour) – Compatible with Tuya, Smart Life App, and Voice Control through Google Home, Alexa, and Siri.
Description:
Luxurious and Specialized switch for high-powered home appliances like Air conditioners and Water heaters. Maximum 4000W with high-quality 20A Relay, which is more dependable and secure.
Tempered Glass Touch Panel: High-sensitivity touch button on a tempered glass panel, responds quickly and without delay.
Remote Control with an App from Anywhere: Using the "Smart Life" or "Tuya Smart" APP on your smartphone, you may remotely control (turn on/off, set timer) your appliance without the need for an additional hub or gateway.
Voice Control: Our Switch works with Google Home, Siri and Amazon Alexa, allowing you to use voice commands to voice-control your connected home appliances (such as an air conditioner or water heater).
Multifunction Timer: Countdown/Schedule/Circulate/Random/Inching: You can program one or more timers to turn the boiler on and off automatically, or to keep it running for a while before turning off.
Share Device & Group Control: One mobile phone can control numerous switches at once, and multiple phones can control the same boiler switch.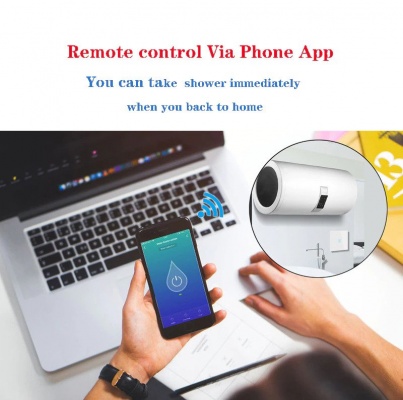 Specification
Material: Tempered Glass + ABS Plastic
Input: AC 100-240V~50/60Hz
Maximum Current: 20A
Maximum Power: 4400W
Standby Consumption: Less than 0.5W
Wi-Fi Standard: IEEE 802.11 b/g/n 2.4GHz
APP: Tuya Smart /Smart Life
Certification: CE/FCC/RoHS
Type: UK/EU/Nigerian Standard
Size: 86*86*35mm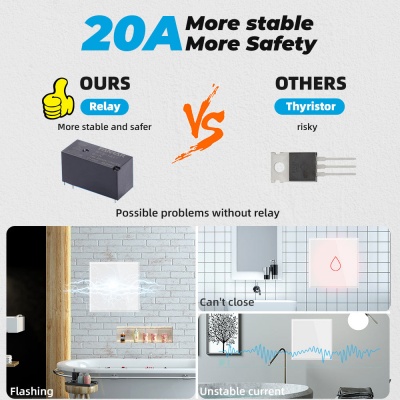 Features:
Real-time feedback of switch status
Low power standby, energy saving and safe; fast response, no delay
High power water heaters and AC can be supported thanks to its 4000W load capacity.
Strong signal ensures the connection between the network and switches.
Effective circuit protection and Surge Resistance..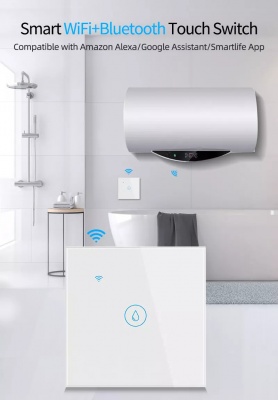 Package contains:
1 x Smart Boiler Switch
1 x User Manual
2 x Screws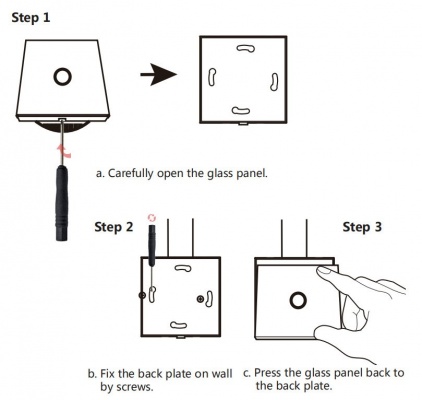 NOTE:
1. This boiler switch needs to be connected to a neutral line.
2. Only works with 2.4GHz Wi-Fi networks; 5GHz Wi-Fi is not compatible.
3. The smart switch only controls On/Off; it has no temperature control.
4. Amazon Echo or Google Home is required if you want to use voice control.
NEW ! Inching Timer Function
– Set inching time for your smart switch on the App, when the set time is up, the switch will turn off automaticall. For example, if you set 30 minutes, after 30 minutes of working from the time you touch on the glass panel or mobile App, the boiler will turn off by itself.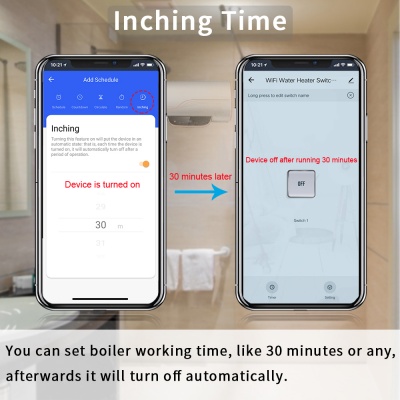 Smart Schedule / Countdown Setting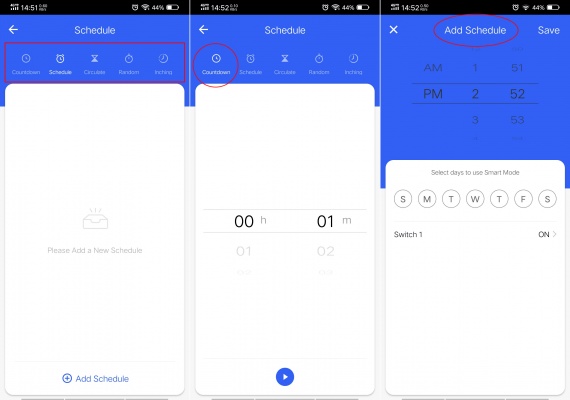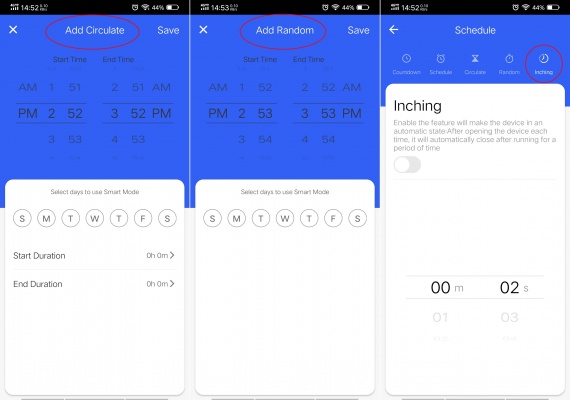 Interface and function settings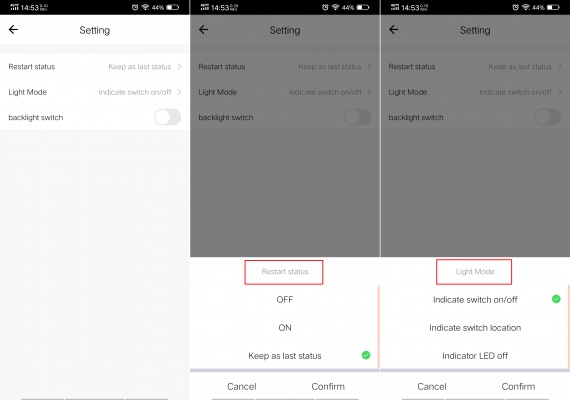 How to install App
Scan the QR code below, or search "Tuya Smart" or "Smart Life" (recommended) in App Store or Google Play to install it. Sign up an account and then log in.

How to Add Device in App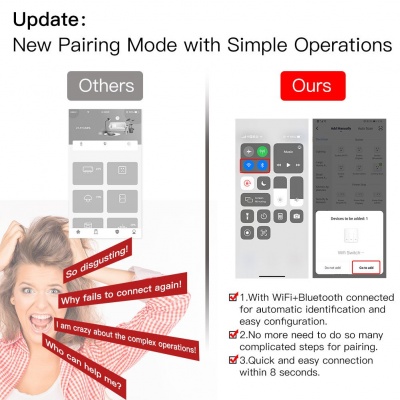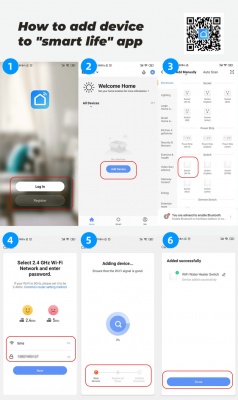 How to Enable Siri Voice Control?
A: After adding device in App successfully, then →Open Tuya Smart App, tap "Smart" at bottom navigation bar, choose "Tap-to-Run", then tap "+" at the top-right corner, Set a condition(choose "Launch Tap-to-Run") → Set up task(choose "Run the device") → Choose the device that you want to control → Select Function and then tap "Next" → tap "Save", then a "Tap-to-Run" is created successfully. Then tap "Add to Siri", in the "Siri Shortcut", choose the scenario(Tap-To-Run) to add it. Next input a custom phrase and tap "Add to Siri", then setup is done. Every time when you say this phrase to Siri, Siri will tell Tuya Smart App to run this shortcut to control the device.